Savant is Going Places!
Fashion Stories Fall-Winter / Publish 1 min read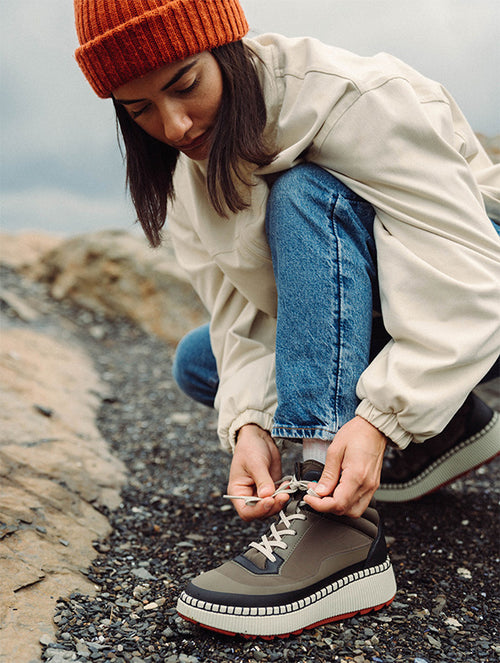 Check out Savant in Oslo, where Norwegian photographer Susannne Pettersen snapped the coveted LUXMOTION beauty.
Savant explores both the city and quieter paths, like these, without missing a step.
@susiphotographer in the Savant Luxmotion Nylon and Leather Waterproof Sneaker  
This lightweight, waterproof, nylon-and-leather platform sneaker is made with COUGAR LUXMOTION Comfort Technology. That means the insole has layers of cushy premium materials. And the sole is embedded with pillowy foam to absorb shock and diffuse pressure for flexible all-day comfort, from Ontario to Oslo or anywhere in between. An inside zip allows you to set the laces once for easy on and off. The ribbed outsole is cool. The artisanal-inspired stitching feels fresh.

Chic Loden and Black go with just about anything so you can explore in cushy comfort and style.
Savant Luxmotion Nylon and Leather Waterproof Sneaker in Loden
@susiphotographer in the Loden Savant Luxmotion Nylon and Leather Waterproof Sneaker